The Ballantine Teachers' Guide to Science Fiction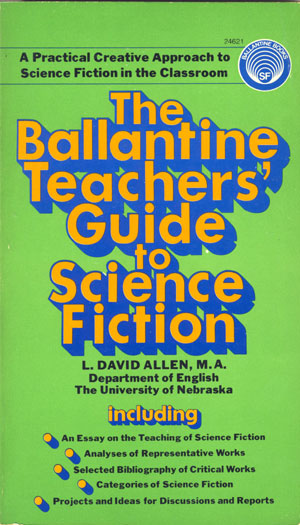 by L. David Allen, M.A.
Ballantine Books, New York. August 1975. Mass market paperback. 346 pages. (4¼ X 7). Introduction: Teaching Science Fiction by the author. This is a guide using Ballantine published material as good examples. Each story is introduced and the author reviews the novel or short story. There are a series of topics and projects for the students.
Scan and Commentary by Bob Gaines