Weird Vampire Tales:
30 Blood-Chilling Stories From the Weird Fiction Pulps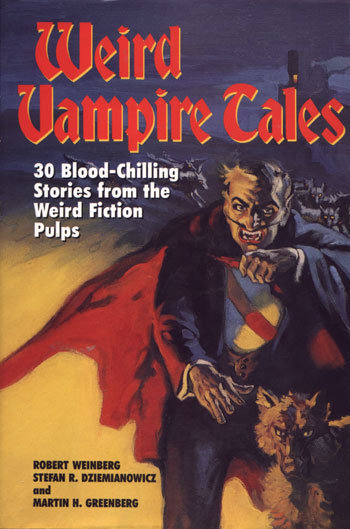 edited by Robert Weinberg, Stefan R. Dziemianowicz, and Martin H. Greenberg
Gramercy Books, New York. 1992. Hardcover in dust jacket. 442 pages. (6¼ X 9¼). Introduction by Stefan R. Dziemianowicz. Vampire stories from most of the horror and fantasy magazines published over the years. Authors represented are Clark Ashton Smith, Edmond Hamilton, Carl Jacobi, Hugh B. Cave, and Henry Kuttner.
Scan and Commentary by Bob Gaines