Rivals of Weird Tales:
30 Great Fantasy & Horror Stories
From the Weird Fiction Pulps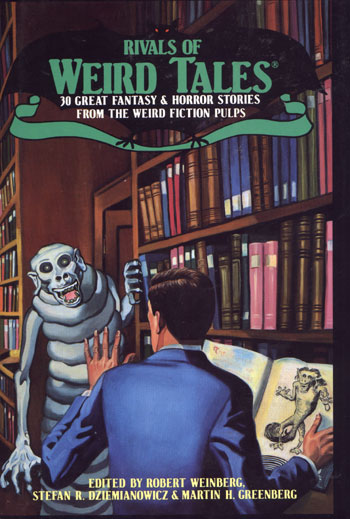 edited by Robert Weinberg, Stefan R. Dziemianowicz, & Martin H. Greenberg
Bonanza Books, New York. 1990. Hardcover in dust jacket. 486 pages. (6¼ X 9¼). Introduction by Stefan R. Dziemianowicz. Many companies tried to enter the market dominated by Weird Tales; some failed very quickly while others like Unknown developed their own readership. Stories by H. P. Lovecraft, L. Sprague de Camp, Eric Frank Russell, Frank Belknap Long, and Malcolm Jameson are represented in this fine collection.
Scan and Commentary by Bob Gaines