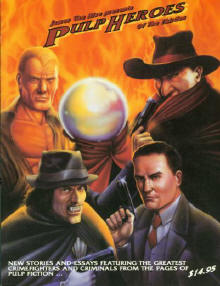 Pulp Heroes
of the Thirties
by James Van Hise
Midnight Graffiti Publications, Yucca Valley, CA, 1994. Large, oversized paperback. 176 pages. B&W illustrations throughout.
Numerous articles about the various pulp magazines of the 1930's and the heroes and villains that populated their pages.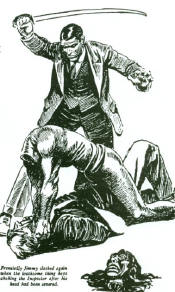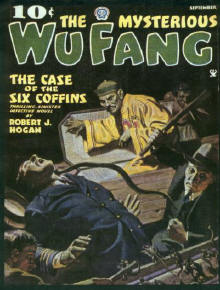 The cover reproductions are about as good as you can expect for black and white, but the "interior illustrations" are superb. Only two full-length stories, one by Curtis Steele (Operator 5), and one by Grant Stockbridge (The Spider).
The vast majority of the book is about the people who slaved for a penny a word, and the industry that shaped their lives (and vice versa).