Hard-Boiled Detectives:
23 Great Stories from Dime Detective Magazine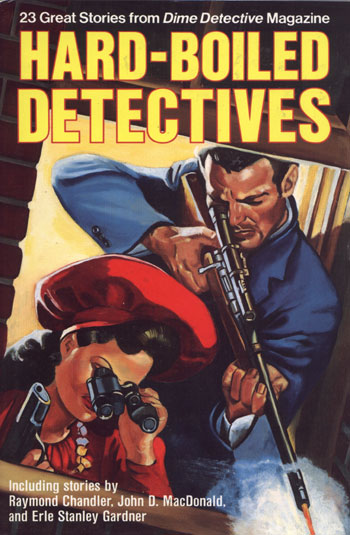 edited by Robert Weinberg, Stefan R. Dziemianowicz and Martin H. Greenberg
Gramercy Books, New York. 1992. Hardcover in dust jacket. 434 pages. (6¼ X 9¼). Introduction by Stefan Dziemianowicz. A collection of pulp stories from Dime Detective Magazine. Erle Stanley Gardner, Raymond Chandler, Bruno Fischer, and John D. MacDonald are the featured authors. 23 stories in all by some of the greatest practitioners of pulp fiction. Any of the anthologies by Weinberg, Dziemianowicz, Pronzini, Gorman, and Greenberg, alone or in combination, are well worth buying and reading.
Scan and Commentary by Bob Gaines