Gangland's Doom: The Shadow of the Pulps
by Frank Eisgruber Jr.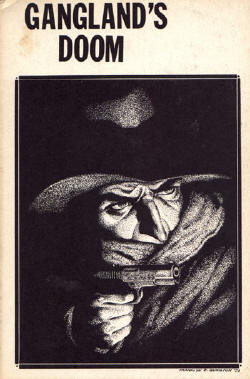 Robert Weinberg, Chicago, IL. 1974. Thin booklet. 64 pages. (5˝ X 8˝). Preface by Robert Weinberg. Eisgruber covers much of the history of the Shadow and features reproductions of many of the Shadow covers. Of interest to all Shadow fans if you can find a copy.
Scan and Commentary by Bob Gaines