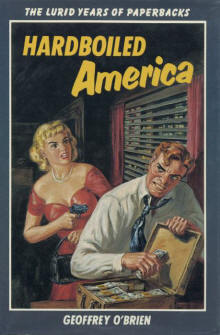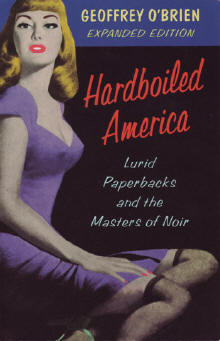 by Geoffrey O'Brien. Van Nostrand Reinhold Company, New York, 1981. Hardcover in dust jacket. Blue cloth boards with gold lettering on spine. 144 pages. B&W paperback cover images throughout. One section of color pictures.
Nice history of the genre, heavy on the works of Dashiell Hammett, Raymond Chandler, James M. Cain, Jim Thompson, John D. MacDonald, and many more. The book tries to sort through the REASONS for such works and how they evolved, from times of pre-War economic hardship to post-War morals (or lack thereof) and the rise of realism.
The trade paperback "Expanded Edition" (below) was produced by Da Capo Press, Cambridge, MA, 1997, and was released yet again in 2001.