Mystery Reader's Walking Guide:
New York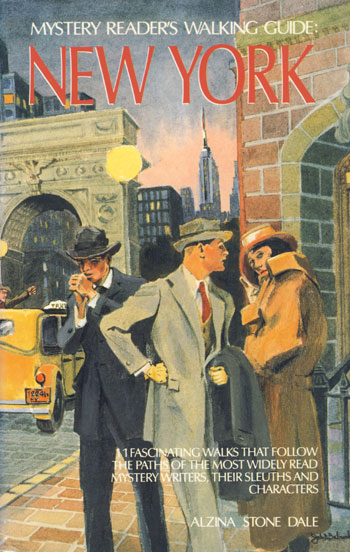 by Alzina Stone Dale
Passport Books, Lincolnwood (Chicago), IL. 1993. Hardcover in dust jacket. 361 pages. (5¾ X 8¾). Acknowledgments and introduction by the author. The author provides a series of maps of locations in New York City and takes you on a walking tour of places used in mystery stories. A companion book to Dale's book on England.
Scan and Commentary by Bob Gaines