The Fine Art of Murder
edited by Ed Gorman, Martin H. Greenberg, Larry Segriff & Jon L. Breen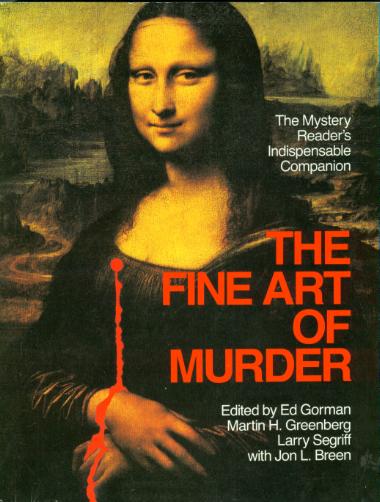 Carroll & Graf, New York, 1993. Oversized paperback, 390 pages.
A huge compendium of articles, observations, essays, and comments by some of the greatest authors in the genre. Lawrence Block, Bill Pronzini, John D. MacDonald, Stephen King, and many, many others lend their insight.
Topics are broken down into categories such as True Crime, Hard-Boiled, Young Adult, Gay, Black, etc.
There's a great section containing several pieces on "Nostalgia," meaning the Vintage Day of Paperbacks. I especially liked a tremendous article by M.E. Kerr, about her early days at Gold Medal writing paperback originals under the name Vin Packer.
Hardcover info:
Galahad Books, New York. 1995. Hardcover in dust jacket. 390 pages. (8¾ X 11¼).
(Hardcover info by Bob Gaines)