The Encyclopedia of Murder and Mystery
by Bruce F. Murphy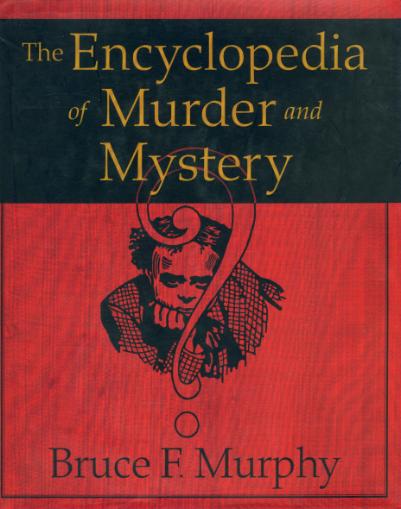 St. Martin's Minotaur, New York, 1999. Hardcover with matching dust jacket. 543 pages.
Much more in-depth entries than some of the other mystery reference books, but it has a rather strange way of presenting things. The entries are alphabetical (of course), but it mixes titles with authors, characters and terms.
So, a short definition of the word "Riffraff," as used in hardboiled novels, is followed by a synopsis and critical analysis of A Right to Die, a Nero Wolfe novel by Rex Stout.
And that is followed by a full-page biography of Mary Roberts Rinehart.
Well written. Murphy has a knack for describing a mystery. Not only does he keep the solutions of his synopses hidden, he makes the reader want to go out and buy every novel he reviews.