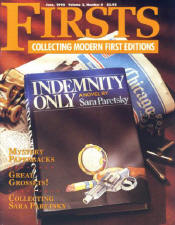 Firsts
"The Book Collector's Magazine"
Tucson, Arizona. Published 10 times per year. About 60 pages. B&W illustrations throughout. Most issues contain detailed articles about collecting various authors and how to spot first editions of their major works.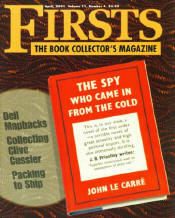 The top issue to the left is from June 1992, and has an excellent, illustrated article on Mystery Paperbacks. The second is from April 2001, and contains a marvelous, illustrated article on Dell Mapbacks.
To subscribe or order back issues, look on their web site. See my "Links" page.