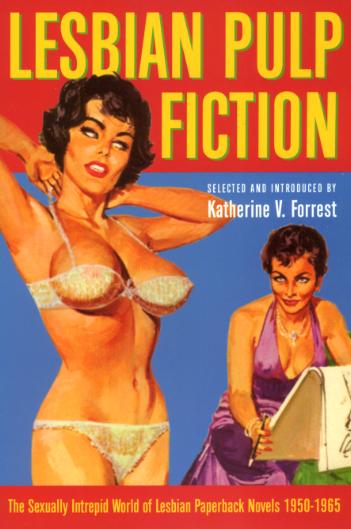 Lesbian Pulp Fiction
by Katherine V. Forrest
Cleis Press, Inc., San Francisco, CA. Trade sized paperback, 415 pages.
A 10-page introduction discusses the phenomenon in the 50's and 60's vintage paperbacks, with special emphasis on Gold Medal Books. The book itself is a collection of excerpts from books that have become known as lesbian "classics."
These include: Spring Fire, by Vin Packer; Women's Barracks, by Tereska Torres; The Third Sex, by Artimis Smith; Return to Lesbos, by Valerie Taylor; I am Woman, by Ann Bannon; Twilight Girl, by Della Martin; and many, many others. Twenty-two in all, plus a 3-page bibliography of lesbian titles.