Dian Hansonís:
The History of Menís Magazines
Volume 3: 1960s At the Newsstand
edited by Dian Hanson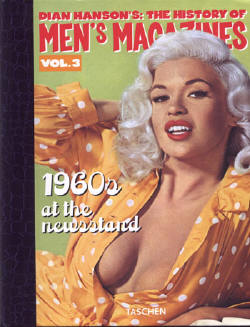 Taschen GmbH, printed in Germany. 2005. Hardcover with no dust jacket. 460 pages. (8ĺ X 11). Volume three continues on and features the art of Bill Ward. The cartoon magazines are covered, along with the nudist magazines, and has sections on the menís adventure magazines. There is a section on the ads seen in these magazines. The magazines of many countries are covered in these volumes.
Scan and Commentary by Bob Gaines