Savage Art: A Biography of Jim Thompson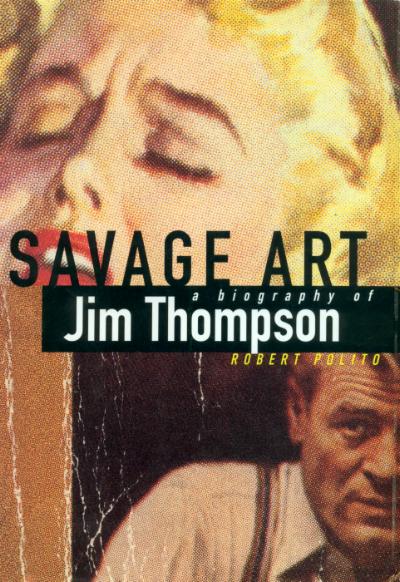 by Robert Polito
Alfred A. Knopf, New York, 1995. Black boards with red spine. Dust jacket. 543 pages. B&W illustrations.
Biography of one of today's most-collected authors. Thompson was the guy that said that there were "32 ways to write a story ... but only one plot: nothing is as it seems." His novel The Killer Inside Me is said to be the scariest book ever written. Yet he died almost unknown.
The book starts with Thompson's last prophesy, made shortly before his death: "Just you wait. I'll become famous after I'm dead about ten years ...."
Of the two Thompson biographies presented here, I believe this one to be the best.