Cross Plains Universe
Texans Celebrate Robert E. Howard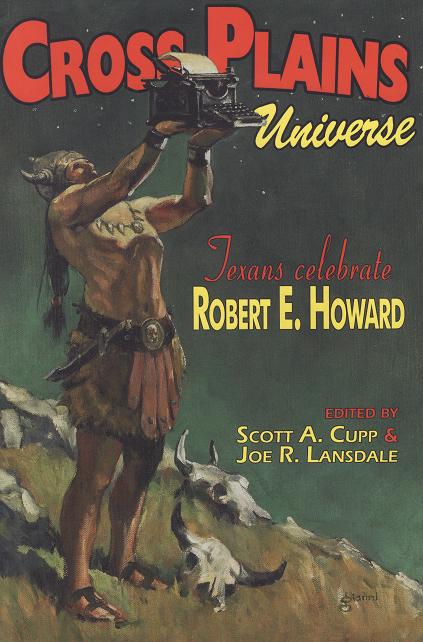 edited by Scott A. Cupp & Joe R. Lansdale
Monkey Brain Books, 2006, ISBN: 1-932265-22-8, trade sized paperback, 226 pages.
From the back cover: The year 2006 marks the centenary of the birth of pioneering Texan pulp writer Robert E. Howard. In Celebration,
editors Scott A. Cupp and Joe R. Lansdale have assembled this collection of original stories by Texas writers, each paying homage to
the man who blazed a trail for all who followed.
Great cover illustration by Gary Gianni !!!
Scan and Commentary by Tom Daniels